Success after a long day's work!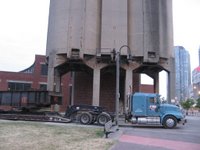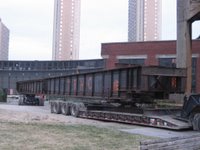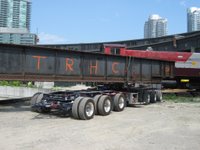 After a long hard day's work by Western Mechanical the turntable bridge has successfully been pulled out of the roundhouse and safely attached to this impressive transportation platform. It is 9:00 p.m. on Wednesday, June 27th and the bridge is ready for a "crack of dawn" departure on Thursday morning for its journey to Western Mechanical's shops in Barrie, Ontario. More photos of the actual "extraction" will be posted soon. Watch for an announcement here!
Click on each of the pictures for a closer view!