Laying Rail on the Turntable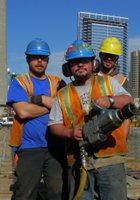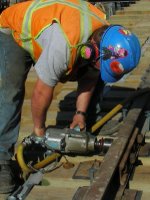 Click on each picture for a closer look!

.
.
.
.
Don't tangle with these guys! This tough-looking crew are experts in track laying and are presently enjoying the good weather while assembling the rails and ties on our newly restored turntable bridge. Completion of the turntable restoration is now expected by the end of November.
.
by Michael Guy, TRHA