Remilling the deck timbers of the turntable!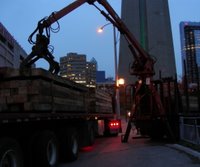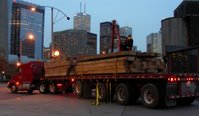 Click on each picture for a closer look!
.
.
.
.
The standards adhered to for the turntable restoration thus far have been very high. TRHA and Western Mechanical have both worked hard to make it so. Today the decking timbers were found to have been milled outside the required dimensional tolerances and at five p.m. they were loaded onto a transport truck for shipment back the the mill for reprocessing.
.
by Michael Guy, TRHA