Progress on several fronts!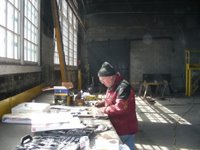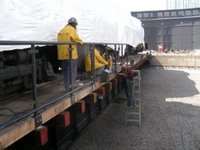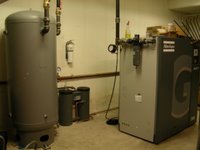 Click on each image for a closer look!
Work continues on several fronts at the roundhouse. In the picture at the upper left, TRHA volunteer Dave W. cuts a new engine gasket on the bench in stall 16. In the middle picture Western Mechanical technicians install the new turntable bridge safety railing. In the picture at the right, we see the new air compressor installation to supply air to the turntable drive motors and the Toronto Railway Heritage Centre workshops. This compressor replaces the mobile compressor we have been using to date.
by Michael Guy, TRHA