Preparing for the National Railway Conventioneers!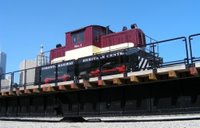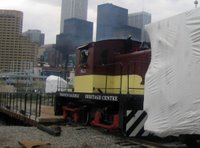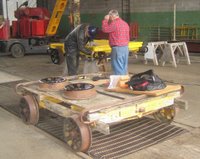 Click on each picture for a closer look!
.
.
.
.
As the Victoria Day weekend approached we were busy preparing for a bus tour from the convention to the Roundhouse and Union Station. In the picture at the above left, we see our CLC 50 ton Whitcomb handsomely dsplayed on the turntable bridge with its new handrail system in place. In the middle picture, the Whitcomb is being used to move equipment around for better viewing of the roundhouse. At the right, finishing touches are being applied to the restoration of one of our lorries while another stands unrestored in the foreground.
.
by Russ Milland, TRHA; Photos by Michael Guy and James Rasor