Celebrating July 1st at Don Station!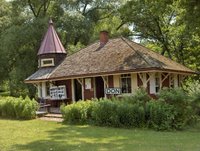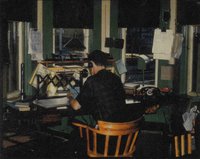 .
.
Canada Day is this coming Tuesday, July 1. For the third year, the Toronto Railway Historical Association will be hosting an open house in the Don Station at Todmorden Mills Heritage Museum and Arts Centre from 12 NOON to 4 PM. As many of you are aware, the station is not often open to the public.
.
The Canadian Pacific Railway opened Don Station in 1896. The station was originally located on the west bank of the Don River south of Queen Street. In 1906 the Canadian Northern Railway began using Don, as did their successor Canadian National after World War I. After World War II, Don declined in importance as a passenger station although it continued to issue train orders for both CP and CN trains until the station was closed in 1967. In 1969 the Don Station was moved to the Todmorden Museum. Preparations are currently underway to move the station to the Toronto Railway Heritage Centre at Roundhouse Park.
.
Our special guest this year will be John Mellow, who was an operator at the station in the 1960's. I had found at the station in 2006 a faded colour photograph of an operator at Don taken in the mid-1960s showing only the back of the operator's head. This was included in an article I published in called "The Canadian Pacific Railway in the Don Valley." Once the article was published, I learned on the CP SIG Association's Yahoo discussion group from Keith Hopkin that the photo was taken by the late Dave More in August 1965 and that the operator in the picture was John Mellow. Last year, John joined us and we staged the picture in the upper right to recreate the original scene. John continues to work with the TRHA to restore and interpret the building.
.
TRHA President Orin Krivel will also be in attendance. TRHA Historian Derek Boles has prepared a display of sixty photographs depicting the history of railways in the Don Valley as well as some other facilities so as to give the little station some context.
.
Information on Todmorden and directions on how to get there can be found at:
http://www.toronto.ca/todmorden/about.htm
.
by Derek Boles, TRHA