Assembling the Steam Engine's Cab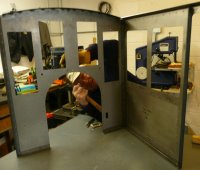 ...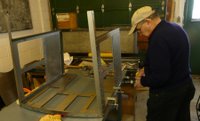 ...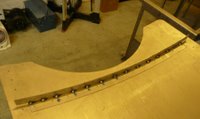 Click on each picture for a closer look!
.
Now that the Burlington based team has completed their work on the steam engine's tender, they have been working on assembling the cab which is now almost nearly complete. In the above pictures we find Pat in action fastening the cab sides to spectacle plate. This work should be finished tomorrow. At that time, the tender and the cab will be sent out for painting using a powder coating process.
.
Story by Russ Milland; Pictures by Michael Gibbon