#6213 Poses on the Turntable!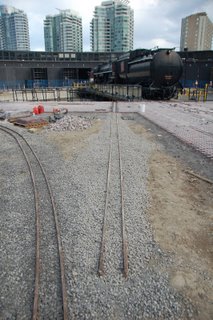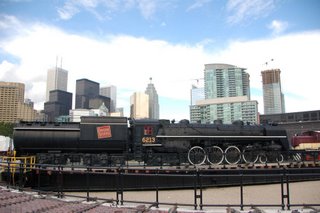 Click on each picture for a closer look!
.
In today's posting , we have couple of pictures of #6213 on the turntable. The first picture at the upper left shows the miniature railway lead track to the turntable as well as #6213. The second picture dramtically shows off #6213 against the Toronto Skyline.
.
Posting by Russ Milland; Pictures by Lance Gleich