A Closer Look at the Railway Mural by David Oram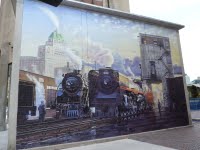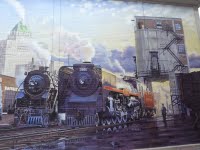 Click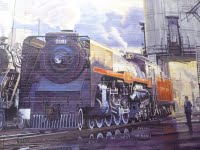 on each picture for a closer look!
.
In this seres of pictures, we get successively closer looks at the mural on the wall of the pedestrian entrance to the Metro Convention Centre underground parking garage. As reported before, this mural is a reproduction of a painting by David O. Oram. His work can be found on
David's website
as well as on the TRHA website and in the main foyer of Leon's.
.
Posting and pictures by Russ Milland