Weekend Work Party Report - Switch Building Continues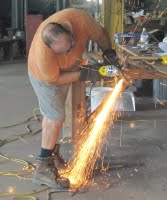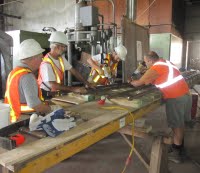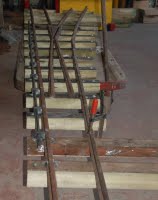 Click on each picture for a closer look!
.
The process of building switches for our miniature railway track is a complex one as much welding, grinding and assembly is required to produce each switch. Our switch building team continued to work this weekend as is shown in the images above. The right hand image shows a completed switch which awaits the addition of the moveable points and then installation in Roundhouse Park.
.
Posting by Russ Milland; Pictures by Lance Gleich & James Rasor