Weekend Report - Sunday's progress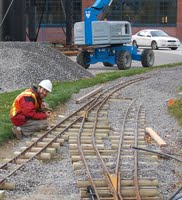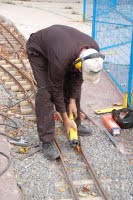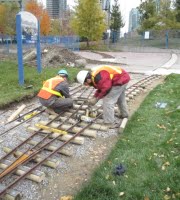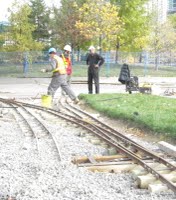 Click on each image for a closer look!
.
Sunday turned out to be a good dry work day, cloudy with some sun later in the day. Work on the TH&B caboose continued, notably removal of the heavy steel ash box adjacent to the wood stove. The last of the three bench-seat-locker/bunks was also removed.
.
Meanwhile, out in the park, another crew completed the crossover switch installation at the south end of the platforms. This area now requires only ballast and levelling to be usable. There was still time and daylight at this point so we finished off the welding on the south wye switch. Work also took place in the machine shop on the switch destined for the far east side where the mainline splits to the wye and platform tracks. At our next track work session, we will install this to complete the main loop.
.
Posting by Michael Guy; Pictures by Lance Gleich & James Rasor