Elwell-Parker crane leaves stall 32 for the first time since 1988!
The Toronto Railway Heritage Centres antique
Elwell-Parker mobile crane
left its home of nearly twenty years today for an outing in Roundhouse Park. TRHA board members Dan Garcia and Michael Guy required lifting equipment for preparation work relating to Doors Open on May 26th and 27th and took the opportunity presented by a sunny day to drive the crane from stall 32 over to the east side of Roundhouse Park. Aside from getting stuck in some soft ground (hardly Elwell's fault!), the crane worked flawlessly. Thanks go to Cam Heaps of Steam Whistle Brewing for a tow back to solid ground. A short video of the exit from stall 32 is
here
.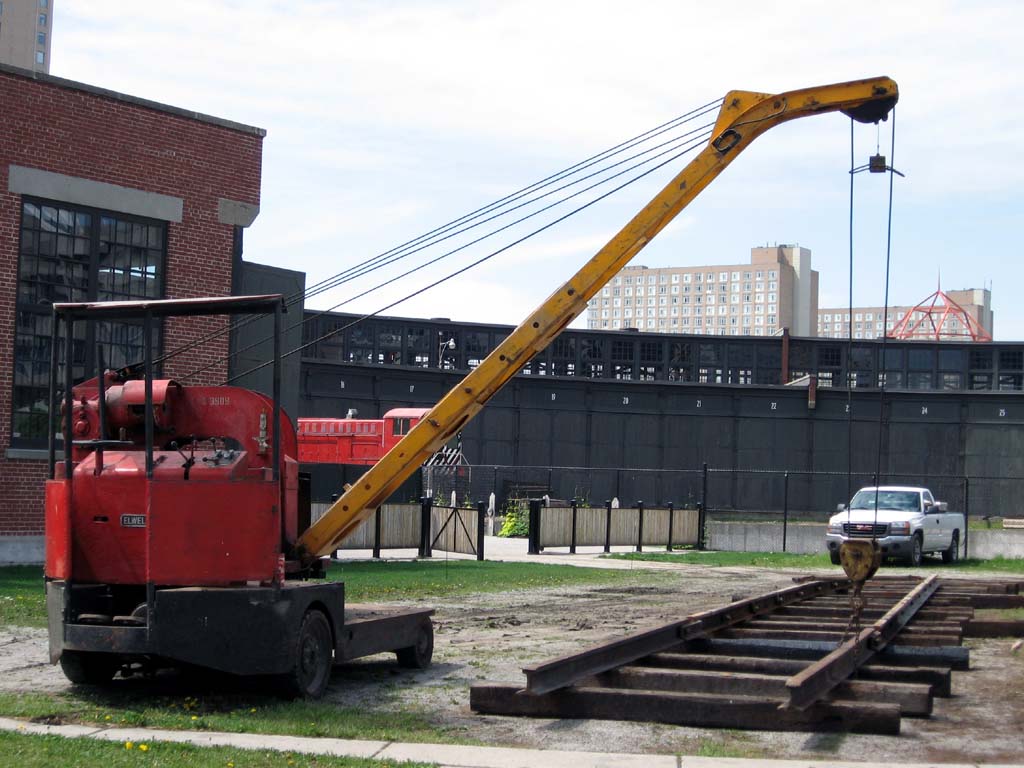 Photo and video courtesy Dan Garcia.