Moving day in the roundhouse .....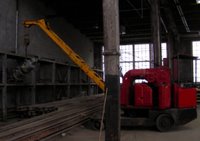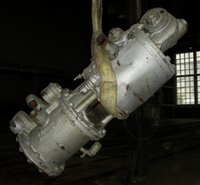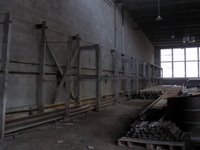 Click on each picture for a closer look!

.
.
.
Last Sunday was spent inside the roundhouse moving artefacts from stall 32 into the machine shop and dismantling about two-thirds of the large wooden racking in stall 31. Orin K., Andrew J.and myself did much of this work with help from a Brook Restoration crew and a small forklift from Western Mechanical. The rack material, mostly 5 x 6 inch clear fir timbers 12 feet long, has been stored against future use. Amongst the items moved were a large motor-generator set, an Ingersoll-Rand air compressor and motor, the Elwell-Parker crane, a railway safe, two skids of ties for the miniature railway, a wheel (axle) jack from one of the wheel drop pits and a host of smaller items.
.
By Michael Guy, TRHA