Workbenches and lorries - a weekend's work!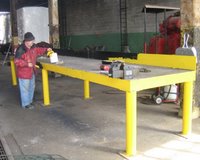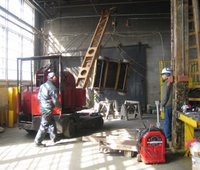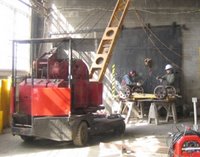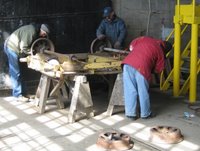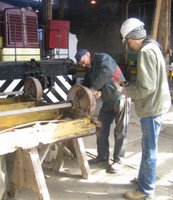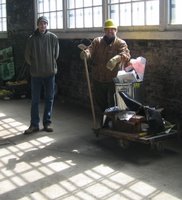 Click on each picture for a closer look!
.
This weekend, progress was amde on several fronts with the team of Dave W., Jason P., James R. and Michael G. forming the work team. Dave and James did a great job finishing off the new work bench. It now sports a vice at one end and a bench grinder about twenty-feet away at the other end and is resplendent in fresh yellow paint. Jason and Michael worked on the CLC-W diesel's rear engine fuel system
.
A start was also made on restoration of an old CNR speeder lorry. This was acquired a couple of years ago in an intact but run down condition. We flipped it over onto four saw horses and removed the wheels, axles and bearings. One axle and pair of bearings is now clean and ready to re-assemble, the other is ready to clean. While we have it apart, the wooden frame will get some work and a new deck will be built.
.
By Michael Guy with pictures courtesy of James R.