Tooling up for even more progress!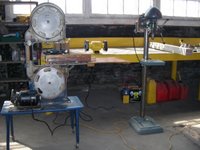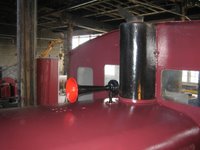 .
.
.
Last weekend, despite the lack of TTC service, we had a good productive weekend at the roundhouse. Thanks to James R., Bob D., James G. and Dave W., the CLC-W now has even more fresh paint and we can refer to it now as "No.1" as the numbering has been applied to the cab sides. The air horn is also suitably painted.
.
Other work underway is the restoration of the first of the three maintenance lorries. Wooden frame reconstruction is happening with help of three machine tools provided courtesy of Russ Milland - a bandsaw, drill press and radial-arm saw.
.
by Michael Guy with photo credit to James Rasor.