The Christmas Train Show Happens This Weekend!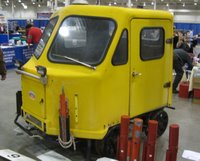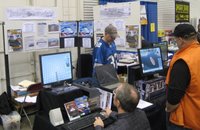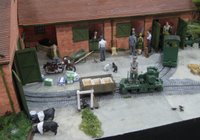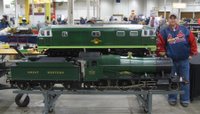 Click on each picture for a closer look!

.
The largest annual train show in the Toronto area is the Christmas Train Show. Once again, it will be held at the
International Centre
which can be found at the South-East corner of Derry Road and Airport Road. Parking is free. The show dates are Saturday, November 22nd from 11 a.m. to 4:00 p.m. and Sunday November 23rd from 10 a.m. to 4:00 p.m. in Hall 3.
.
The pictures above are from the 2007 show. At the left is the Woodings Speeder co-owned by Michael G. and Russ M. of the TRHA. The next photo sees Jon H. and Dave L. of our TRHA train simulation team demonstrating the fully simulated Toronto Rail Lands from 1955 which will be featured in our new museum. Next we see one the many exquisite micro-layouts displayed by the Narrow Gauge Madness group. Finally, we find Jon H. of our simulations team admiring 7 1/4" gauge miniature railway engines from the
Golden Horseshoe Live Steamers
. Soon, engines like these will be pulling trainloads of visitors in our own Roundhouse Park.
Admission to the Train Show this weekend is: Adults -$12.00; Seniors - $10.00; Youth (6-12) - $4.00 and children under 6 - free.
BUT note that if you visit the show organizers' website at
http://www.antiquetoys.ca
, you can click on the coupon with the train on it to expand it and then either download it for printing or print it off directly. Bring the printed copy with you to reduce your admission price by $2.00
.
We anticipate that the official Roundhouse Park Plan will be released for public review tomorrow. So expect to be sharing this exciting plan with visitors to the show. So do come to the show and visit us at the TRHA booth.
.
Text and pictures by Russ Milland, TRHA