Take Me to the Train Show!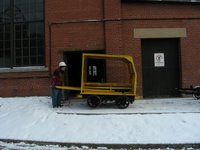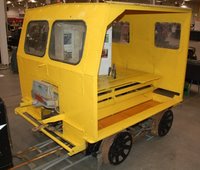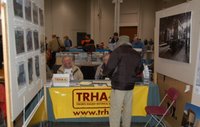 Click on Each Picture for a Closer Look!

.
On Thursday, Dave, Wilson and Michael completed a final clean-up of remaining artefacts from stalls 18 to 32 and moved them to our storage area. Then, as you can see in the upper left photo, Dave set off with the newly painted speeder for the Train Show at the International Centre near the airport. On Saturday morning at 7:00 a.m., he finally arrived at the show and put the speeder on display at the Golden Horseshoe Live Steamers' Booth as you can see in the middle photo. In the photo at right, we see Dave resting after his ordeal at the TRHA booth and working with Derek to illuminate a visitor on the wonders of our project.
.
Text by Russ Milland; Roundhouse photo by Michael Guy; Train Show photos by Lance Gleich