Working on the Walls of the Roundhouse!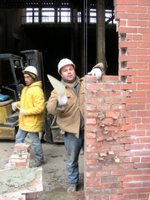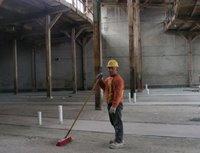 Click on each picture for a closer look!
.
Carlos and his team of expert bricklayers have been making repairs to the roundhouse brickwork using original "heritage" brick stored in the roundhouse for many years. In rhe photo at right Stall 21 gets a sweep after the service pit concrete work is complete.
.
Pictures and Text by Michael Guy, TRHA