Connecting the Turntable to the Roundhouse!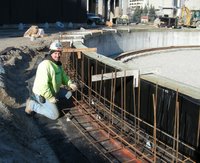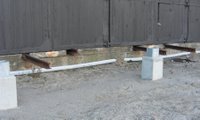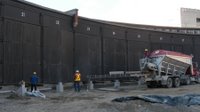 Click on each picture for a closer look!

.
Work continues on the area between the turntable and the roundhouse. In the picture at left, we find Mike building the re-bar skeleton for the concrete foundation to support the new pit rim safety fence. In the middle picture, we see the new "sock" encased drainage line that is being placed along the roundhouse's north foundation. In the photo at right, we see a "stone slinger" being used to place 3/4" clear limestone chips around the drainage line.
.
Text and Photos by Michael Guy