Model Train Manufacturer on the Right Track!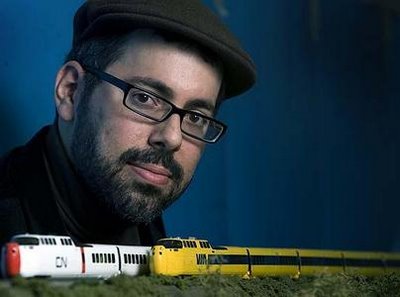 "Love affair with troubled Turbo Train turns into a successful niche business"
.
These are the headlines as longtime TRHA board member, Jason Shron, was in the news recently, on the front page of the Toronto Star's Business section. Jason is the proprietor of
Rapido Trains
, which since its founding in 2003 has evolved into one of the most successful model railroad manufacturers in North America. Jason also used his artistic skills to help redesign Roundhouse Park for the Toronto Railway Heritage Centre.
.
Click here to read the article!
.
Click here to visit Rapido Trains!
.
Text by Derek Boles; Photo Courtesy of the Toronto Star