"A Work in Progress" - The Roundhouse Site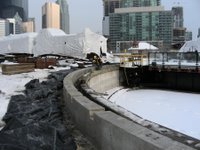 ...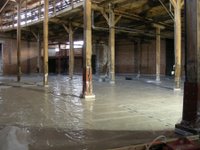 ...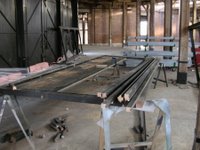 Click on each picture for a closer look!

.
Steady progress continues to be made at the roundhouse site. In the photo at left, we find that the turntable protective fence foundation concrete is complete. Once completed, the fence will protect visitors from tumbling into the turntable pit. In the middle photo, we see that the plastic sheet has now been laid on the old floor in stalls 23-26 ready for pouring the new concrete floor cap. Finally, in the right hand picture, we find one of the four new locomotive doors under construction by Woodbecker , the contractor selected for this job.
.
Story and photos by Michael Guy