Moving the Steam Engine to its New Home!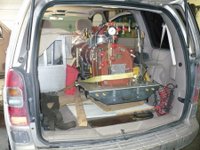 ...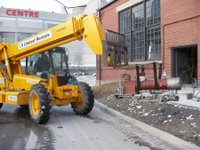 ...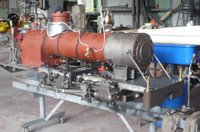 Click on each picture for a closer look!
.

Today, our steam engine was successfully moved today from our assembly shop space in Markham, Ontario, Canada to our machine shop space at the roundhouse. In the picture at left above, we see the engine and the cab in Dave Wetherald's van ready to leave the assembly shop. In the middle picture, we see the engine being lifted into the roundhouse thanks to the generous assistance of the contractors working at the roundhouse. Finally in the right hand picture we see the steam engine resting comfortably in the roundhouse machine shop. It will now awaits its being reunited with its tender and then a subsequent partial disassembly for painting.
.
Story by Russ Milland; Pictures by Dave Wetherald