Another Productive Saturday by our Roundhouse Work Crew - Part 3!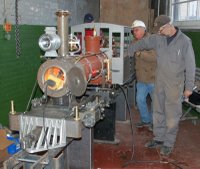 ...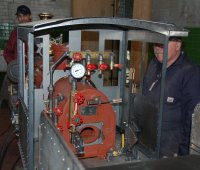 ...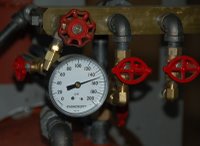 Click on each picture for a closer look!
.
Last Saturday, Mike S. spent the day piping up the Miniature Mogul steam locomotive to get it ready for the official pressure test. We are happy to report that the preliminary check to 150 psi was successful, there were no leaks or problems. We are now confident that the locomotive will pass the official test to be witnessed by a Technical Standards and Safety Authority (TSSA) inspector.
.
In the pictures above, we see Michael G. and Michael S. adjusting items in the cab and the pressure gauge reading 150 pounds per square inch. We also have a great view of the backhead controls with the cab in place.
.
Story by Michael Guy; Photos by Lance Gleich