Contractors Continue Renovation on Our Site!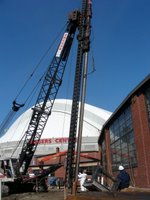 ...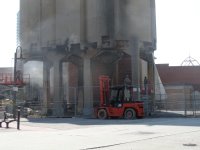 ...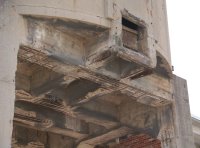 Click on each picture for a closer look!
In the picture at left, we find contractors at work pile driving to provide a sound foundation for Leon's loading dock. In the middle and right hand pictures, we find that restoration work has begun on the coaling tower as well to address the deterioration of the concrete over the past decades.
Story by Michael Guy; Pictures by Michael Guy and Lance Gleich