The Guelph Historical Railway Association Fan Trip - April 25th, 2009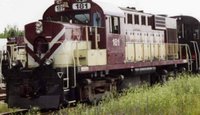 ...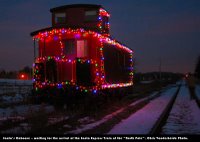 ...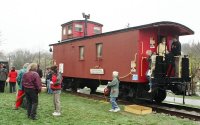 ...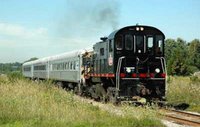 Click on each picture for a closer look!

In our continuing commitment to provide information and news on the history of railways as well as current events in Toronto as well as the rest of Ontario, we turn our attention to the City of Guelph, Ontario just west of Toronto.
.
The
Guelph Historical Railway Association (GRHA)
, founded in 1991 is dedicated to the preservation of railway history, especially in the Guelph area. Their main areas of focus include restoration and collection of artifacts; writing about the history of local railways; promoting the Operation Lifesaver/Railway Safety program; organizing excursion trains and the continued restoration and upkeep of CNR 6167 (see prior TRHA news item).
.
The Guelph Junction Railway (GJR)
was the first railway in the Canada to be owned by a municipality. The City of Guelph still owns it today. Guelph is the only municipality in Canada to have its own federally chartered railway. The GJR as it is known is one of only 3 federally chartered railways in Canada. The others are the the Canadian Pacific Railway (CPR) and Canadian National Railway (CNR). Currently the Ontario Southland Railway (OSR) operates the GJR for the city of Guelph. More information on these railways and their history can be found at the
Old Time Trains
web pages
.
Destiny Tours of Guelph operate the
Guelph Junction Express
(tm). They offer weekend sightseeing excursions using 1950's stainless steel cars year round on 17 miles of GJR track from Guelph to Guelph Junction (Campbellville, Ontario). On Saturday, April 25th, 2009 at 10:00 a.m., the GHRA are chartering the Guelph Junction Express(tm) train set for a tour of virtually every inch of the GJR. The train will run north to approach end of track then south to the Interchange with GEXR, cover both the North and South Industrial tracks then run south to Guelph Junction. They will have a run past in each direction plus a 1 hour tour of Guelph Junction, courtesy of the OSR where a selection of OSR units will be available for viewing as well as the GHRA's ex-CP caboose. On arrival back in Guelph they will run down the Fibreglass lead track to York Rd, return through the north leg of the wye and end up back where they started likely around 4:15 PM.
.
Click here
for more information on this special excursion event!
.
Story by Russ Milland; Pictures from the GHRA Website