Another Great Work Team Weekend - Part 1 of 2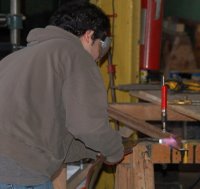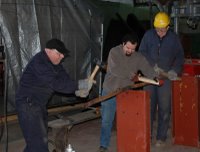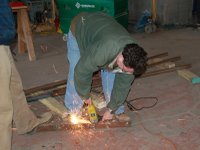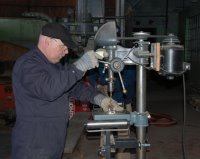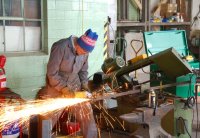 Click on each picture for a closer look!
.
.
We had a great turn out on Saturday with lots of work being done on the locomotive reassembly after painting. Much progress was also made on switch building. Thanks to Dan, Dave, Arno, Jim G., Bob, Jason P., Lance, Jon and Richard for forming this weekend's team who delivered yeoman service on furthering our projects. In the pictures above we find our volunteers hard at work on the construction of our miniature railway switches.
.
This past weekend, we also ran a class for new turntable operators in anticipation of the need to man the table during track laying in the "patio circle" between the pit and the roundhouse. When PNR, the track installation contractor, begins work, their ballast tamping machine will be transferred from track to track via the turntable. We now have six duly instructed and qualified volunteers available to operate the turntable for PNR over the ten-day period when the 32 tracks are built.
.
Story by Michael Guy; Pictures by Lance Gleich