Another great work weekend - Part 2 of 2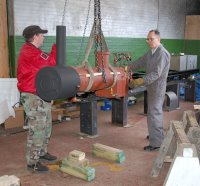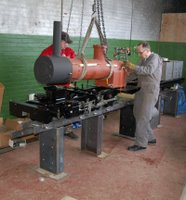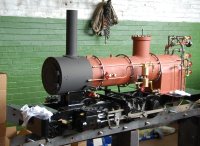 Click on each picture for a closer look!
.
As you will be aware from earlier news postings, Jon has spent many days painting the loco frames, wheels, cylinders and everything else which is not being powder coated. It all looks very good and reassembly of the painted components has begun. In the pictures above, we see Arno and Jon car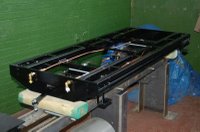 efully reassembling the boiler to the chassis. In the picture at left, we also see the newly painted tender chassis ready for reattachment to the tender body. The cab, tender body and pilot plus a number of smaller parts are due back from the coating shop this week and we are well on the way to final pipe work and completion of the locomotive.
.
Story by Michael Guy; Pictures by Lance Gleich