From the Archives: CPR #136 Loses Its Wheels!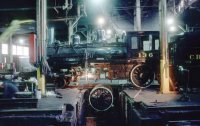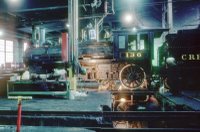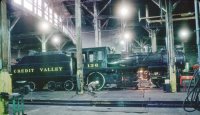 Click on each picture for a closer look!
.
In past news items, we have spoken to the "wheel drop pits" in our roundhouse. Major repair work on steam locomotives were normally carried out in the original assembly shops where massive overhead cranes were available to disassemble locomotives. Lesser maintenance was performed in the roundhouses. In order to maintain the driving wheels and axles and the bearing systems which held them, it was necessary to drop the wheel sets and then take them to the roundhouse's shop for maintenance. The wheel drop pits were used for this purpose. In the rare pictures above, we find ubiquitous CPR #136 in our Roundhouse on April 2nd, 1977 with its wheel sets being dropped into the wheel pit.
.
Story by Russ Milland; Pictures by Grant Kingsland