More Evidence of Progress around the Roundhouse!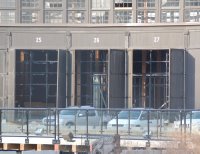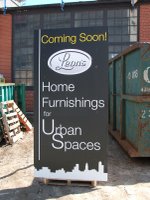 Click on each picture for a closer look!
.

Today, we offer a few photos of even more progress around the roundhouse. In the picture at the upper left, we see an airline being installed to connect our compressor to the roundhouse itself. In the next photo, we see frames being installed in the doorways to the roundhouse to hold glass windows to bring light to the space to be occupied by Leon's. In the final picture, we see the temporary signage that will announce that "Leon's Home Furnishings for Urban Spaces" is coming soon.
.
Story by Russ Milland; Photos by Lance Gleich and Michael Guy