Toronto's Lost Railway Heritage Walk - Saturday, May 2nd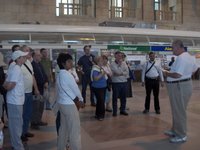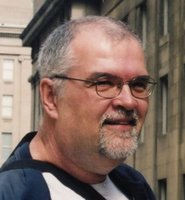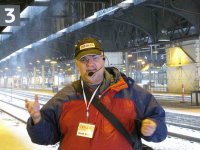 Click on each picture for a closer look!
.
Jane's Walk is a series of free neighbourhood walking tours that honour the legacy and ideas of urban activist and writer Jane Jacobs. The walks tend to be smaller and more personalized than the more formal Heritage Toronto and ROM Walks. This year the walks are being held on Saturday, May 2 and Sunday, May 3.
.
Derek Boles is leading a walk called Toronto's Lost Railway Heritage on Saturday May 2 at 11 AM. Everyone will meet at the northwest corner of Queen and Victoria Streets, one block east of Yonge Street.
.
Many Torontonians are familiar with Derek's tours of Union Station and Heritage Toronto walks through the Railway Lands. This walk is a little different in that it looks at traces of Toronto's railway heritage that are away from the tracks. Since many of the buildings and facilities that he will describe are long gone, he will have a specially prepared view book showing what these sites looked like during the railway era.
.
The walk is described as follows:
.
"In the 19th century the railways were the most important commercial industry in Toronto. Many of the city's most significant railway facilities and sites were located north of Front Street. For example, Queen and Yonge Streets, where our walk begins, was the site of the Toronto Locomotive Works, and the first steam locomotive manufactured in Canada was built there in 1853. We'll hear about these sites, as well as some of the banks, hotels and office buildings with a railway connection, as we explore the downtown area looking at traces of Toronto's Lost Railway Heritage."
.
Visit the
Jane's Walk Website
for more information and to register for the walk.
.
You can also find a Google Map of the route by
clicking here
or by entering the name of the walk - Toronto Lost Railway Heritage - into Google Maps.