Cabin D's Tool Shed Returns to Roundhouse Park!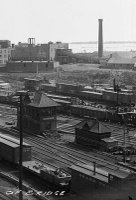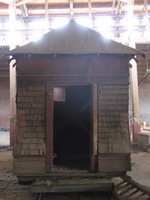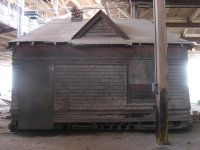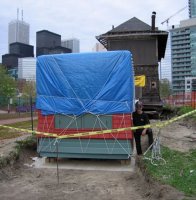 Click on each picture for
closer l
ook!
.
In the picture at the above left, we see Cabin D and to its right the toolshed in their original location to the west of the Bathurst Street bridge. Next, we see a pair of pictures of the tool shed as we found it stored in the roundhouse. In the picture at the upper right we see that the recently restored tool shed has now been returned to Roundhouse Park and is now resting near Cabin D waiting for the return of its roof.
.
In the pictures below, we see the crossing shanty as we found it in the roundhouse. As reported earlier, it too has now been restored and as of last week is now "unwrapped" and can be viewed in Roundhouse Park.
.
Posting by Russ Milland; Pictures by Russ Milland and Bob Dickson
.