Extricating the Speeder Passenger Car!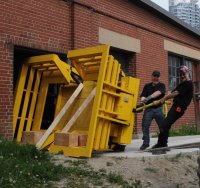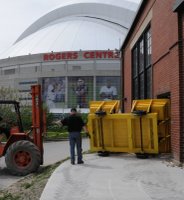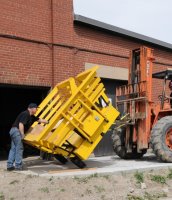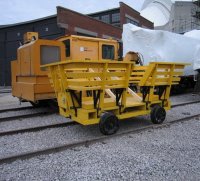 Click on each picture for a closer look!
.
The challenge was to remove the newly build passenger car (built on a speeder trailer) from the Machine Shop to be stored with the rest of our rolling stock on our standard gauge track system. The car barely fit through the loading dock doors in the machine shop but as you can see in the pictures above, a little tender care and attention plus the assistance of a fork lift did the trick. The car now is resting comfortably on one of our newly installed radial tracks.
.
Posting by Russ Milland; Pictures by Grant Kingsland and Bob Dickson