#6213's Waiting Game and Her Tender in Motion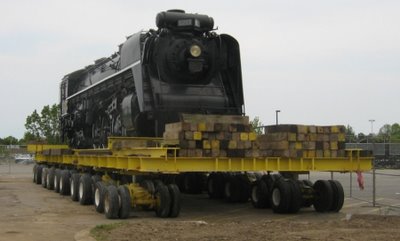 Click on the picture for a closer look!
.
In the picture above by Richard White, we have a great shot of #6213 awaiting her move which is expected to begin late Tuesday evening. Below you will find a fine video by Dave Wetherald of our CLC Whitcomb moving 6213's tender which was brought to Roundhouse Park last week into a location under the coal tower.
.
Posting by Russ Milland
.