Elwell the Crane Restored to Service!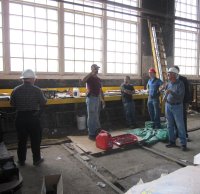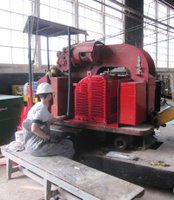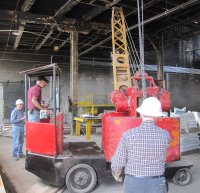 Click on each picture for a closer look!
.
Last weekend was a very busy one for TRHA volunteer teams. In the first picture at the upper left, we find Michael Guy updating the team last Saturday on the work tasks to be tackled that day. In the middle photo, we see one the major tasks - the reinstallation of the engine in Elwell the Crane. As readers of our News will recall, we had sent the engine out for a much needed overhaul. In the photo at right, we find Michael putting the re-energized Elwell to work on the first of a number of challenging jobs tackled last weekend.
.
Posting by Russ Milland; Photo by James Rasor