Why the Toronto Railway Heritage Centre is Unique!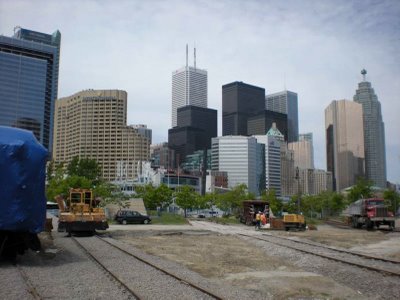 Click on the picture for a closer look!
.
Rail museums traditionally have been located on the outskirts of cities or in the countryside due to the space they require, and the cost of urban land. We believe that the TRHC is unique in that a functioning rail museum is located in the heart of a great city adjacent to tourist attractions such as the CN Tower, Rogers Centre, Metro Convention Centre and the Air Canada Centre. The cityscape forms a dramatic backdrop to this new showcase of Toronto's Rail Heritage.
.
Posting and picture by Orin Krivel, TRHA President