Bringing Rail Service to Don Station!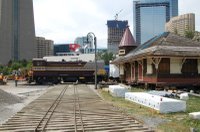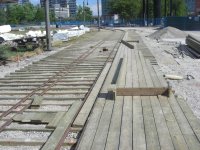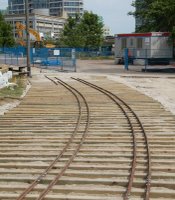 C
lick on each image for a closer look!
.
These pictures show the progress in building a pair of miniature railway tracks on a passenger loading platform in front of Don Station. The wooden platofom is being built flush with the top of the rails to ensure safety for visitors to Roundhouse Park.
.
Posting by Russ Milland; Pictures by Michael Guy and Lance Gleich