Miniature Railway Sweeps by Don Station!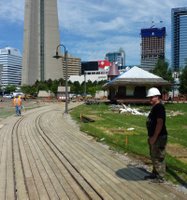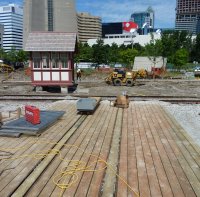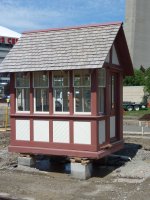 Click on each picture for a closer look!
.
During my visit yesterday to Roundhouse Park, I took the opportunity to photograph the wooden platforms surrounding the twin tracks passing by Don Station. These will be the passenger loading areas for the visitors taking rides on the miniature railway. I also noticed that the contractors had poured the concrete foundation for the crossing shanty which is position appropriately at the point where the miniature railway crosses itself as it goes on past Cabin D to the right.
.
Posting and pictures by Russ Milland