The Miniature Railway Track Nears Completion!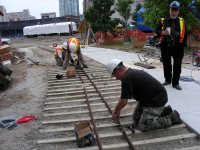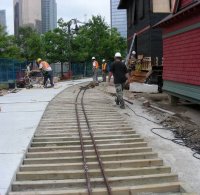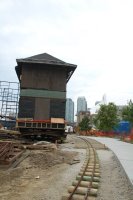 Click on each picture for a closer look!
.
A TRHA track crew has been hard at work on the miniature track loop past Cabin D. This section has a deck like that at Don Station to provide public access to Cabin D and it's tool shed, the northern part of the railway heritage village. The pictures above show the trackwork being built in htis area. As of today, we estimate the 80% of the trackwork is now in place.
.
Posting by Russ Milland; Pictures by Lance Gleich and Michael Guy