Monday, July 13thTriple Heading at the 1st GTA Miniature Railway Meet!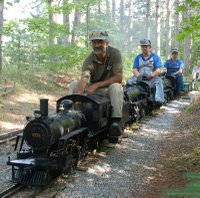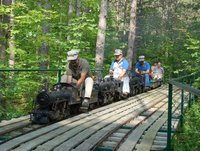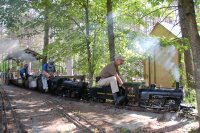 Click on each picture for a closer look!
.
As mentioned in a prior news posting, a feature at this evenmt was the tirple heading of a train pulled by three steam engines. In the pictures above, we find CP 2-6-2 piloting a CP 2-8-0 ahead of a 2-8-2 with TRHA's Michael Guy the engineer on the lead locomotive.
.
Posting by Russ Milland; Pictures by Lance Gleich