The Opening of Leon's - A Retrospective Look!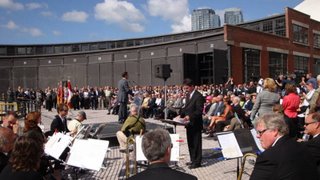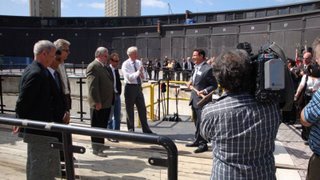 Click on each picture for a closer look!
.
As reported here earlier, the opening of Leon's new store is part of the Roundhouse's history. Here we bring you a few more pictures of the event from a different perspective. In the picture at the upper left, we see the large number of people who attended and who were properly introduced to the Toronto Railway Heritage Centre. In the picture at the upper right, we find a golden spike being driven into the railway to commemorate the occasion. In the pictures below, we can see the tasteful development of the store itself with much of the renovated Roundhouse in view throughout the space. While I was unable to actually attend the event, I have visited it subsequently and it is a very warm and inviting space with very attractive displays of Leon's high quality offerings. The store is well worth a visit!
.
Posting by Russ Milland; Pictures by Deborah Gottesman
.