Relocating a Piece of History and Painting Another!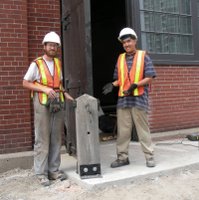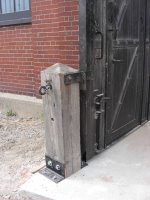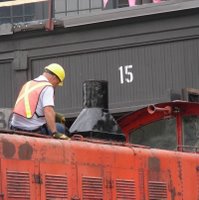 Click on each picture for a closer look!
.
In the picture at left, team members Lance and Wilson show off TRHA handiwork in the form of a newly-installed but old-and-recycled door hold-open post at the rear of stall 15. The post was previously used to hold a pair of locomotive doors open at the front of the building but was replaced during the renovations. Although the wood is relatively recent, the steel hardware is orignal, forged, 1929 equipment.
.
In the picture at the right, Dave gives a coat of paint to the previously very rusty exhaust pipe on CPR diesel switcher #7020.
.
Posting and pictures by Michael Guy