The TRHA Website Home Page now Reflects our Progress!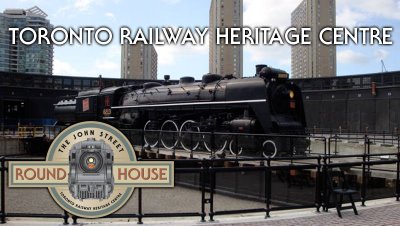 Click on the image for a closer look!
.
The
TRHA Website
now has a new front page featuring this image of #6213 on the turntable. Also included on the front page is the logo developed for the John St. Roundhouse. It features a steam engine and also includes the Toronto Railway Heritage Centre at the bottom to recognize that the Roundhouse is an integral part of the Centre.
.
Posting by Russ Milland