TRHC Locomotives on Display!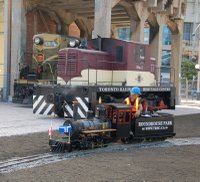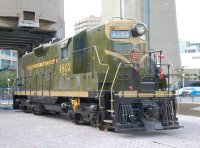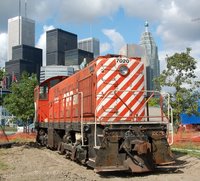 Click on each picture for a closer look!
.
With the large audience coming to the Roundhouse to participate in Leon's grand opening, we had a great opportunity to display locomotives in our collection, uncovering some that had been wrapped in white plastic before being moved out of the roundhouse. In the pictures above, we have some great shots of our CLC Whitcomb, our miniature steam locomotive, CN #4803 and CP Rail #7020 on display for this event.
.
Posting by Russ Milland; Pictures by Lance Gleich and Michael Guy