#6213 Gets a Number Plate!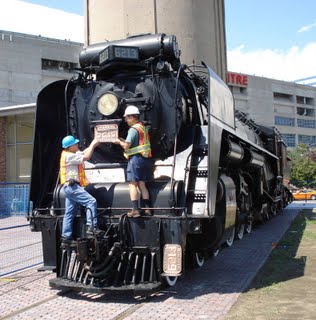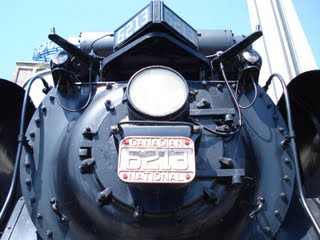 Click on each picture for a closer look!
.
One item that was missing from our CNR Northern 4-8-4 #6213 steam locomotive was the number plate worn by such locomotives just below their headlights. A replica of the original number plate has been built and in the picture at the left above we find Grant Kingsland and John Mellow fitting the number plate to #6213.
.
Posting by Russ Milland; Pictures by Michael Guy & John Mellow