Concrete Pouring Continues Throughout the Park!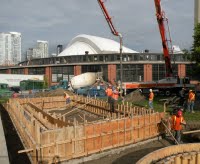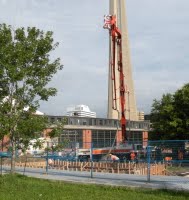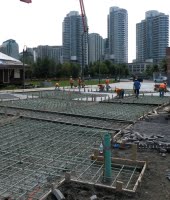 Click on each picture for a closer look!
.
In the pictures at the upper left and middle above, we see a gigantic concrete pump being used to fill the foundation forms of the miniature railway depot building. In the picture at the upper right above, we see the same concrete pump arching high overhead to fill the formed sections of roadway through the park centre.
.
In the pictures below we see the area where the miniature railway track crosses the park centre roadway. These photos were taken before and after the first concrete pour in this area.
.
Posting and pictures by Michael Guy
.