More Progress on the Miniature Railway Depot & Turntable!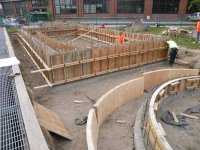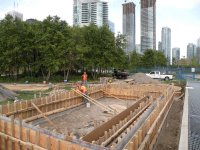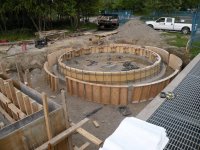 Click on each picture for a closer look!
.
The pictures above were taken last Friday and show that progress has been rapid on the development of the depot and turntable for the minaiture railway. Here we see that the forms have been constructed for the foundation walls for both the turntable and the depot. Next week, we can expect the concrete to be poured.
.
Posting by Russ Milland; Pictures by Michael Guy