Progress on Cabin D, The Tool Shed & The Shanty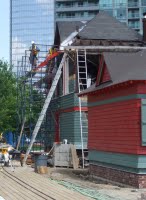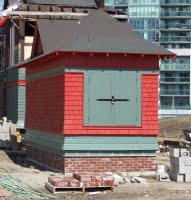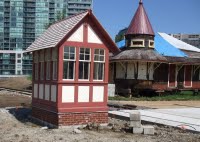 Click on each picture for a closer look!
.
Progress continues to be evident in the restoration of these structures in Roundhouse Park. At the left above, we find our restoration contractors working on the upper reaches of Cabin D. In the middle and right hand pictures we find that the tool shed and the shanty now have attractive brick facings on their foundations.
.
Posting by Russ Milland; Pictures by Wilson Lau & James Rasor