Trackwork, Turntable and Trainshed Today!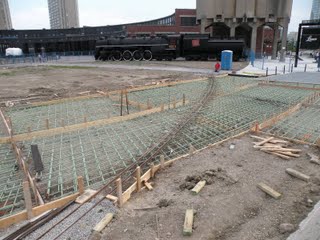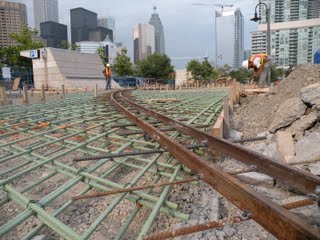 Click on each picture for a closer look
!
.
Yesterday, a TRHA crew completed construction of the last major part of the main
circuit of the miniature railway. In this final section, shown in the pictures above by Michael Guy, some seventy feet of track was required to run diagonally across the mid-park roadway. The metal work is now complete and awaits the concrete pour scheduled for today and Monday.
.
The next challenge is to complete all of the switches and cross-overs and of course the train shed and turntable. In the pictures below by Dave Wetherald, we find Michael Guy surveying progress on the train shed and turntable.
.
Posting by Russ Milland; Pictures by Michael Guy and Dave Wetherald
.