Weekend Work Party Report -Track Laying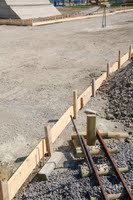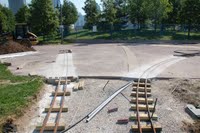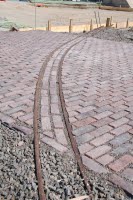 Click on each picture for a closer look!
.
The laying of the "miniature mainline" track in Roundhouse Park is complete except for one short section across a walkway as shown in the upper left picture. Only a number of the crossings and switches remain to be installed. In the centre picture we find that the part of the wye where the track crosses a pedestrian thoroughfare has now been concreted and the track embedded. In the right hand photo, we see how the track has been integrated into the parts of the "mainline" which cross areas with paving stone finishes.
.
Posting by Russ Milland; Pictures by Lance Gleich