A Closer Look at our Spare Diesel-Electric Trucks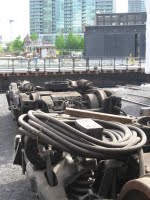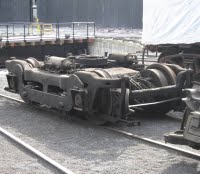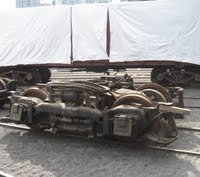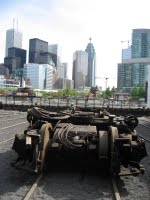 Click on each picture for a closer look!
.
Modern diesel-electric engines are essentially powered by very large diesel motors driving a massive generator. This power plant provides electrical power on demand as needed by the locomotive to pull a train. The electric motors which drive the engine are an integral part of the trucks on which the engine rides. Two spare diesel electric trucks which are suitable as replacement rrucks for the CPR switchers at the Roundhouse have been stored inside the Roundhouse for decades. Last June, they were pulled from the Roundhouse and stored outside to allow for Roundhouse renovations. Above we find some closeup pictures of these trucks.
.
Posting and pictures by Russ Milland